Important dates
Abstract submission opens
19 February 2019
Registration opens
4 March 2019
Symposium submission deadline
17 May 2019
Abstract submission deadline
31 May 2019
Early Registration deadline
31 May 2019
Abstract notification to authors
5 July 2019
Scholarship notifications to applicants
12 July 2019
Presenter registration deadline
16 August 2019
Accommodation booking deadline
13 September 2019
Standard Registration deadline
13 September 2019
Conference
11-13 October 2019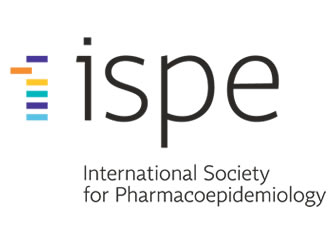 Scholarships
---
Scholarship information
A limited number of scholarships (expense reimbursements) may be available to assist with attendance at ISPE's 12th ACPE 2019 – Kyoto, Japan. Scholarships may be awarded to contribute towards expenses associated with registration, lodging, and travel to the conference. Applicants are advised that typically the total amount of financial (scholarship) assistance requested to attend ISPE meetings significantly exceeds the amount of funds the Society is able to allocate. Applicants are strongly encouraged to try to simultaneously find additional funding to attend this meeting from other sources.
Researchers from developing countries, those in genuine financial need, and students who otherwise would be unable to attend ISPE's 12th ACPE are invited to submit an application form.
ISPE's ACPE International Steering Committee, which administers this Scholarship program, bases its decisions on factors including but not limited to: having an accepted abstract, country of residence, student status, financial situation, stated reasons for wishing to attend the meeting, and supporting statements.
ISPE's 12th ACPE will reimburse recipients in Japanese Yen for approved expenses on receipt of appropriate documentation during the ISPE 12th ACPE 2019 – Kyoto, Japan.
The deadline for scholarship application submission is Friday 31 May 2019.
Submit a scholarship application
Notes:
*

STUDENTS

– The Scholarship application must be accompanied by a letter of reference from one of the following: your Dean, Department Chair, Advisor, or Supervisor attesting to your involvement in the field of pharmacoepidemiology and your need for financial support. In this context, the field of pharmacoepidemiology includes pharmacovigilance, drug utilization research, comparative effectiveness research, and therapeutic risk management. Also, students must include documentation of full-time student status (e.g., a clear copy of student ID with a valid date or letter from school or program).
If you are requesting travel funding, please check with your travel agent or local airline to find the lowest cost to purchase your own ticket. Enter the amount (converted to

Japanese Yen

using current exchange rate).
If you are requesting funding for accommodation, please enter the cost of accommodation (converted to

Japanese Yen

using current exchange rate).
The level and nature of awards for scholarships/expense reimbursement will be determined on an individual basis. No payments will be made until the ACPE12 Program Secretariat receives all expense receipts – DURING the ISPE 12th ACPE 2019 – Kyoto, Japan.
Scholarships will not cover food, ground transportation, parking, incidentals, etc.
Cancellation of an awarded scholarship: If you will be unable to attend the conference, please let the ACPE12 Program Secretariat know as soon as possible by email: acpe12@expertevents.com.au.
If you are offered a scholarship and have not registered to attend the conference by

Friday 16 August 2019

your offer of a scholarship will be automatically withdrawn without further notice.
You will receive an immediate email acknowledging receipt of your scholarship application. If you do not receive this email (please check your spam folder first), please contact the ACPE12 Program Secretariat by email: acpe12@expertevents.com.au.
You will be notified of the outcome of your application by Friday 12 July 2019.